BEAUTY SERVICES
For bridal packages and quotes, please contact us or call Robert Thompson (studio manager) at 888-865-6960.
Our Bridal Gallery - Before & After - Watch HD Videos
Wedding Makeup & Hair Design
We specialize in natural, beautiful makeup design and precision hair styling for brides and bridal attendees.
Bridal Trials
Bridal trials allow you to try your look before your wedding day. These sessions take place at our studio in Union Square (near downtown San Francisco) and usually last 2-3 hours. We guide you through the entire process to make things fun and relaxing. At the trial, you will discuss your vision with Mei and she will work with you to ensure you absolutely love your look. Trials include photography (not displayed online).
Private Makeup Instruction
In addition to wedding beauty services, we also offer one-on-one and group makeup classes at our San Francisco studio.
Makeup Instruction for Bride Self Application
One-on-one instruction for brides interested in doing their own wedding day makeup.
About Mei, Founder
Mei is a former Cirque du Soleil star artist who now focuses exclusively on natural, beautiful bridal makeup and hair. Our on-location service is magical. Our in-studio bridal trials are relaxing and fun. Our trial photography is out of this world. Our brides are happy.

Six Reasons to Choose Triple Twist: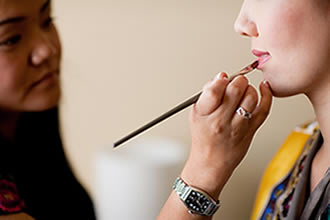 A True Professional
Mei is a former Cirque du Soleil star artist who now focuses exclusively on natural, beautiful makeup and hair design for weddings. With over 20 years of experience, you could not be in better hands on the biggest day of your life.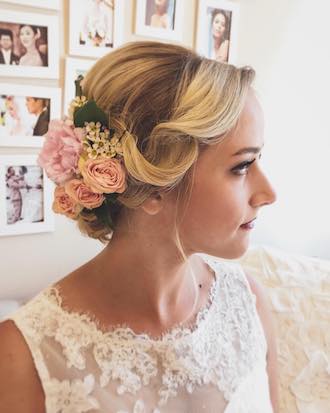 Wedding Specialists
Because we only do weddings, we know exactly what our brides are looking for – natural, beautiful makeup and flawless, precision hair styling. This is what we promise to deliver.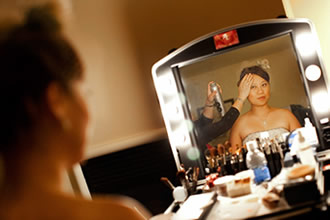 Best On-Location Experience
We arrive with an Italian makeup table and director's chairs to provide the most comfortable setting for your day-of service. Best of all, you'll have an amazing lighted backdrop for your pre-ceremony photography.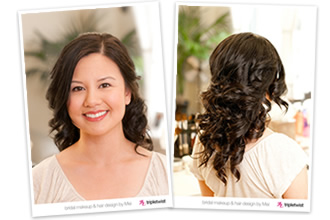 Professional Trial Photography

Your trial photos are emailed just after your trial in color and black and white. We shoot on a Canon 5D Mark III with L-series lenses, the same high-end gear your photographer uses.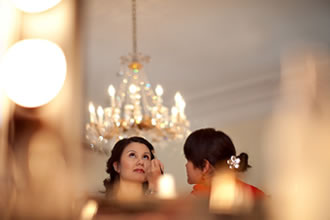 In-Studio Bridal Trials
Our one-on-one bridal trial is designed to make you feel your absolute best in a peaceful, stress-free atmosphere in our bridal studio in Union Square. Discuss your vision and goals with Mei for a natural, beautiful look.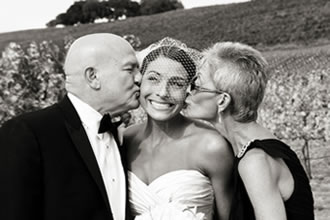 World-class Service
We love our job. And we love working with clients like you. Our studio manager, Robert, is dedicated to answering your questions and emails right away. Feel free to contact us or call at 888-865-6960, or connect with us on Google+, Facebook, Twitter!