Why Triple Twist?
Mei is a true artist and is skilled at translating a client vision into a natural, beautiful, enhanced look. Mei and Robert work well as a team, so while Mei is working with clients, Robert handles all business details and is able to support new and existing clients. We keep our client records secure, yet easily accessible, so responses are quick and details are organized. At our core, the customer experience is our top priority, and we think it shows in our customer reviews.
Awards
We were Certified by Here Comes The Guide, have been featured on The Knot, won WeddingWire's Bridal Choice Awards multiple times, and were voted by BRIDES Magazine as the best bridal studio in San Francisco.
In-Studio Bridal Trials
The one-on-one bridal trial takes place at our small studio in downtown San Francisco. Everything is setup prior to the trial, and once in the studio, Mei or the team will work closely with you to create your vision.
On-Location & Travel Experience
We have created the best on-location service in the industry and arrive with a complete mobile studio. Mei arrives with a director chair, an LED lighted designer makeup table with vanity mirror and everything else required to provide full service hair and makeup for the entire party.
All Day Coverage
Our foundations, waterproof lipstick, waterproof mascara, individually-placed lashes and hair designs will last your entire wedding day. Everyone having their makeup done by Mei receives a complimentary powder puff with their custom foundation color embedded in it for quick touch-ups throughout the day.
Custom Schedules
We prepare and deliver a detailed timeline for every inquiry we receive. We find that it makes things go smoothly for your bridal party and other wedding vendors, even in the planning stages. Contact us to receive yours now!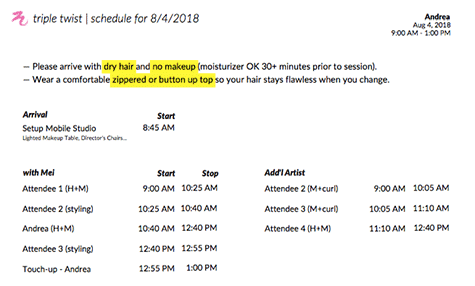 Highest Quality Products
We use professional makeup and hair products, including MUD foundations, Dior, Chanel, Bobbi Brown, Shu Umuera, and and many more. Our palette-mixed foundations match any skin tone.
World-class Customer Service
We love listening to our clients and helping with the planning process! Robert is available to handle questions and assist with scheduling and all other adminstrative duties.
Environmentally Green
We designed our studio with eco-friendly bamboo flooring and installed ENERGY STAR qualified lighting. Our mobile studio uses energy efficient LED lighting, and our in-studio and travel energy expenditures are 100% offset by solar production. We have reduced our paper consumption by 95% by choosing secure, online solutions for our contracts, digital images, and correspondence.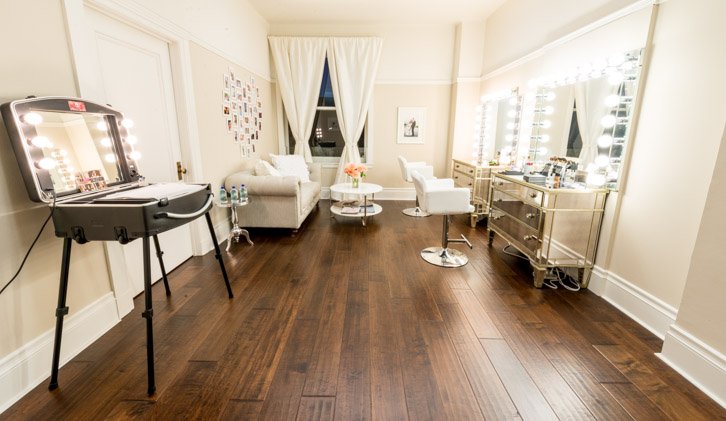 Quotes & Availability
Check availability and get a quote using our simple web form. It is the fastest way to get info! We will send you pricing PDFs, a sample schedule, and all the details you need for planning for your big day!
Our Clients Love Us
Read real reviews! Since 2007 we have done over 1000 weddings and have worked our hardest to make sure the Triple Twist experience is world class.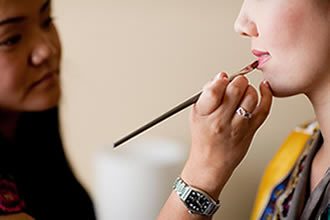 Professional Artistry
Mei is an Emmy Award-winning, former Cirque du Soleil star artist who now focuses exclusively on natural, beautiful makeup and hair design. With over 20 years of experience, you are in the best hands on the biggest day of your life.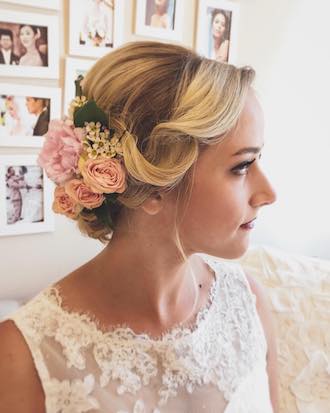 Wedding & Event Specialists
Because we focus on weddings and special events, we know exactly what our brides and clients are looking for — natural, beautiful makeup and flawless, creative hair styling. This is what we promise to deliver.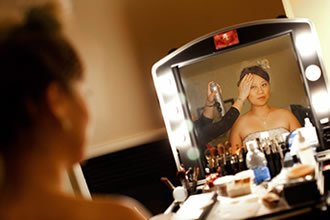 Best On-Location Experience
We arrive with an Italian makeup table and director chairs to provide the most comfortable setting for your special day. Best of all, you will have an amazing lighted backdrop for your pre-ceremony photography.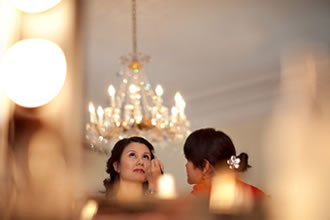 In-Studio Bridal Trials
Our one-on-one bridal trial is designed to make you feel your absolute best in a peaceful, stress-free atmosphere in our Union Square bridal studio. Discuss your vision and goals with Mei for a natural, beautiful look.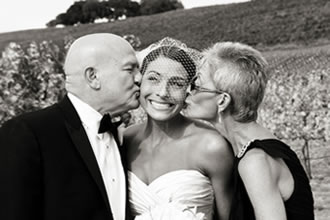 Questions?
Feel free to contact us or call at 888-865-6960.